The Eureka Town Council approved the bid from Sandry Construction out of Bigfork, Montana to complete the Wastewater Phase 1B main construction.  Thank you to all those who bid on this project and for your interest in improving Eureka.   Construction is estimated to start this Fall.
Grant Funding Through Montana CDBG remains.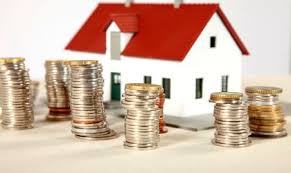 The Town of Eureka, through Montana Department of Commerce Community Development Block Grant (CDBG), has funding for qualifying low to moderate-income landowners and landowners providing low to moderate housing in the Midvale area.   These funds will remain available throughout the life of this project.
If you are interested and would like to discuss this in person please call our Project Administrator Tracy McIntyre at 406-291-1416.  She is taking appointments with landowners to come directly to their house (with or without one of the Pre-Qualified Contractors) to provide assistance with the application and make the process as easy as possible.   Call her today!
It is a three-part application process to receive the grant funds.
Part 2- Income Certification Final
Part 3- Demographic Data Request
These funds are grant dollars, meaning no payback required, as long as the house remains in Low to Moderate-Income status for the next 5 years.   All Landowners who want to apply for the Direct Assistance programs must work with one of the Town's pre-qualified contractors.
Pre-Qualified Contractors:
Koocanusa Excavating- Sean McNamara
Office number:  406-297-7609, Cell number: 406-885-1422
Downing Underground, Inc – Randy Downing
Cell number: 951-543-5855
Ramesz Excavation – John Ramesz
Office number: 406-889-5660, Cell number 406-270-9465
D&H Hauling – Dallas Pluid
Cell number: 406-261-6486
High-Grade Construction- Brandon McLaughlin
Cell number: 406-260-3284
A-1 Sanitation Inc- Wade O'Myer
Office number:  406-755-3938